Welcome to Same Day Garage Doors – Your Trusted Source for Garage Door Repair and Replacement in Post Falls, Idaho!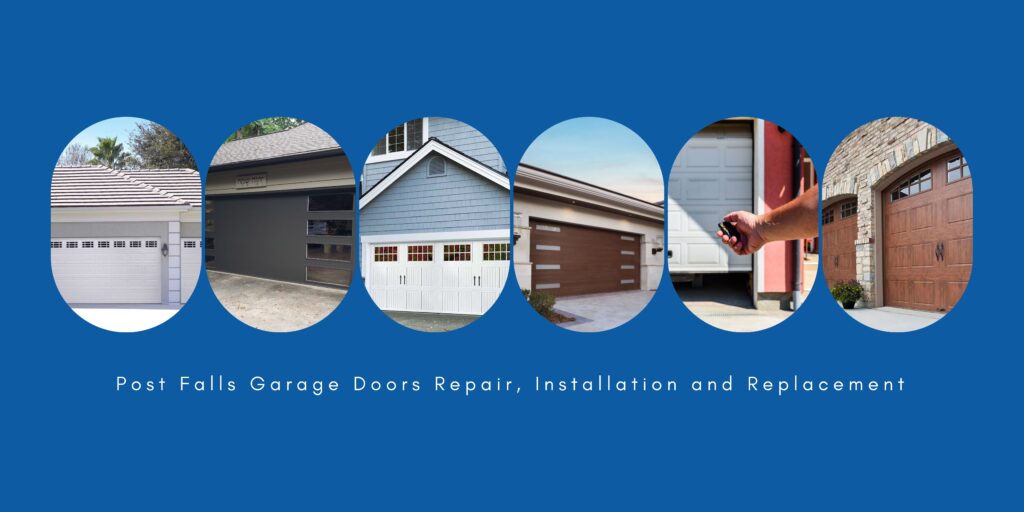 When it comes to reliable and efficient garage door services, Same Day Garage Doors is your go-to solution in Post Falls and the surrounding areas. We specialize in all aspects of garage doors, including repair, replacement, installation, and maintenance.
Post Falls Garage Door Repair:
Is your garage door causing you trouble? Don't worry – our experienced team of technicians is here to help. We provide prompt and professional garage door repair services to ensure that your door operates smoothly and safely. Whether it's a broken spring, damaged cables, malfunctioning opener, or any other issue, we have the expertise to diagnose and fix it on the same day.
Garage Door Replacement in Post Falls:
If your garage door is outdated, worn-out, or beyond repair, it may be time for a replacement. At Same Day Garage Doors, we offer a wide selection of high-quality garage doors from top brands to suit your style and budget. Our experts will guide you through the process, helping you choose the perfect door that enhances the curb appeal and security of your home in Post Falls.
Why Choose Same Day Garage Doors?
– Same Day Service: We understand the urgency of garage door issues, which is why we offer same-day service to address your repair or replacement needs promptly.
– Expert Technicians: Our team consists of skilled and certified technicians who have extensive knowledge and experience in garage door repair and replacement. They are equipped with the latest tools and techniques to deliver superior results.
– Quality Products: We only work with trusted manufacturers to ensure that our customers receive durable and reliable garage doors and components that stand the test of time.
– Exceptional Customer Service: Your satisfaction is our top priority. We provide personalized attention, clear communication, and transparent pricing to make your experience with us hassle-free and enjoyable.
– Local Expertise: As a locally owned and operated business in Post Falls, we have a deep understanding of the unique needs and preferences of our community.
For all your garage door repair and replacement needs in Post Falls, trust Same Day Garage Doors to deliver outstanding results. Contact us today for a free estimate or schedule an appointment and let us take care of your garage door with precision and efficiency. Your satisfaction is guaranteed!